Impregnation
In order to prolong service life of ready-made products we fulfill deep impregnation of wood in autoclave using method vacuum-pressure-vacuum. For impregnation we use ecologically safe, decorative antiseptic Tanalith E. Impregnated products have nice-looking green tint.
Tanalised E pressure treated timber is timber which has been impregnated with Tanalith E wood preservative under rigidly controlled conditions in a vacuum pressure timber impregnation plant. Preassure treated timber is the proven and effective choice for fencing, decking, leisure wood, playground equipment and building applications.
Treatment process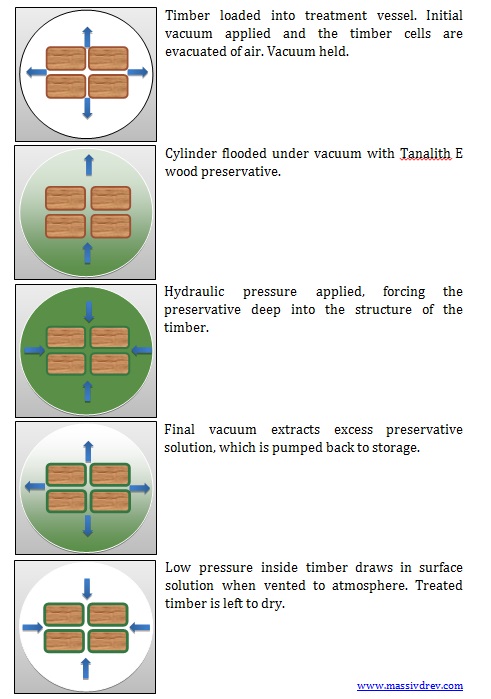 Please note: Preservative penetration will depend upon timber species, end use classification and in some cases heatwood/sapwood ratios.